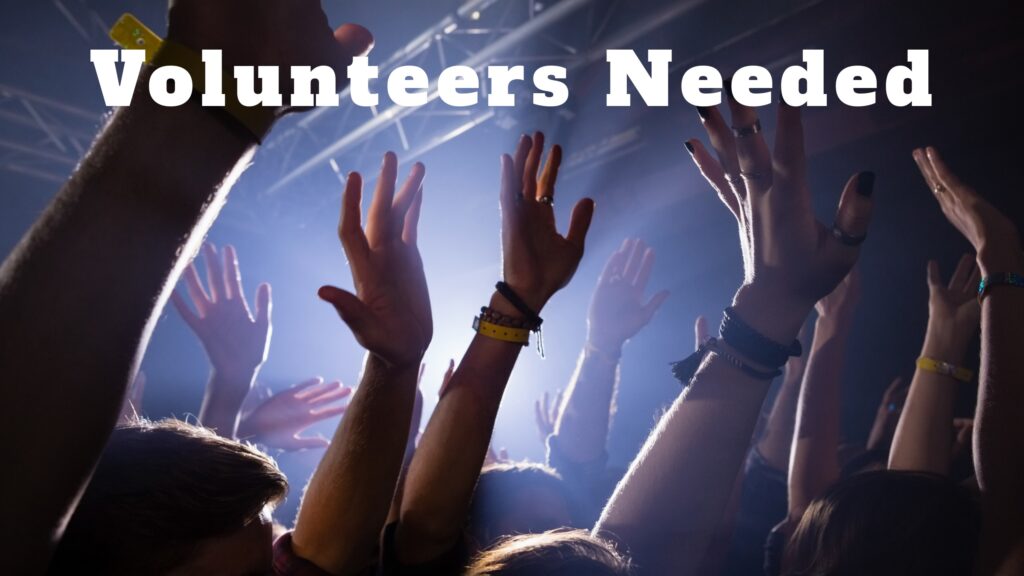 I was clearing out a drawer and came across my 2015 Canadian Music Week volunteer shirt. 2020/2021 aside, I have been volunteering with the CMW Conference every year since 2015, as well as a few stints here and there with Indie Week and NXNE. Last spring, it really hit me how much I missed these experiences. I can't even begin to tell you how many awesome musicians, presenters, booking agents, festival buyers and great connections and friends that I have made. Yet, these types of events do not run themselves, and they would not happen if weren't for the dedicated volunteers. So, what if you volunteered? What could it do for you?
Jacqie Lucas
Jacqie has been involved with CMW since 2003 and is the Conference Volunteer Coordinator. I asked her what keeps her coming back?
"I love the experience, and the stories. Some of the volunteers have become like family to me. I mean, where else do you get to play Rock Band with a group of volunteers and the actual creators of Rock Band at midnight on a stage? It can be a lot of work, but it's a lot of fun too. This is our first live conference after a two- year break, and we are still in need of volunteers. It's not too late to sign up."
Matt Mudde
I met Matt, Festival Volunteer Coordinator in my first year of volunteering (he gave me the best gig, surveying folks in the lineup for The Jesus and Mary Chain show). Matt is now the tour manager for The Halluci Nation and has been involved with festivals like Boots and Hearts, WayHome and Veld. I asked Matt, how did being a CMW volunteer help him with his career?
"CMW opened up many doors for me and continues to do so to this very day. It's one of the only professional environments where industry professionals are actually in the same room as the next generation of music industry pros. Many of these long-time professionals in attendance are more than willing to take some time to have constructive chats with pretty much anyone at CMW. Also, some of the current most sought-after agents, production managers, festival bookers, label reps, and venue managers in Canada got their start working in some capacity with CMW, which helped sprout opportunities to advance their careers further."
I then asked him what is the one piece of advice he would give to artists and others who are volunteering to make connections? (OK, he gave me more than one, but they are all excellent.)
"You have to put in the time, and that doesn't mean just talking about it. You have to be the first one at the gig and be the last one to leave the gig, regardless of how little sleep you got the night before because you never know when that next door will get opened for you. You need to network with purpose on a broad scale to start, in order to help find where you fit within the industry, then from there you can start to pick and choose who is of value to your future and who is not.
You need to remember that volunteering doesn't devalue you or your abilities. Many of my own skills were learned on a volunteer basis and are the foundation as to why I am able to live comfortably while working within an industry that I absolutely love.
Finally, my best piece of advice is to just love it. Love every single minute you have to pursue your goals within the music business, the good and the bad. A career in any capacity within in the industry is something that so many people dream of, so if you are lucky enough to have that opportunity, just love it!"
Jessica Lemmon
Jessica is the Founder and CEO of Lemmon Entertainment and Collectively Fit. She also volunteered for CMW, and I asked her how being a volunteer influenced her career.
"Coming from Edmonton, I didn't have any relationships in the Toronto music industry. Volunteering at CMW gave me work experience and put me in front of influential music industry professionals. My first paying jobs in the music industry came immediately after volunteering through referrals given from CMW staff."
This is prime season for music festivals and conferences, and yours truly will be volunteering at CMW Conference again this year, in my usual haunt of International Marketplace, so come on by. I will also be a speaker with Indie Week's Indie101 May 17th and May 19th.
May 18-20 Indie Week-online
June 6-11 Canadian Music Week – click here to volunteer
June 14-19 NXNE – Click here to volunteer